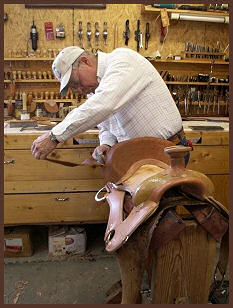 Handcrafted custom designs for clients and collectors throughout the world.
Museum quality in every aspect.

The finishing touch to a fine riding outlet is a silver mounted bridle, made of the finest selection of bridle leather sewed with waxed linen and the finest sterling silver to be found. The whole combination being a bridle of great beauty and durability.
Special styles made to your own ideals.